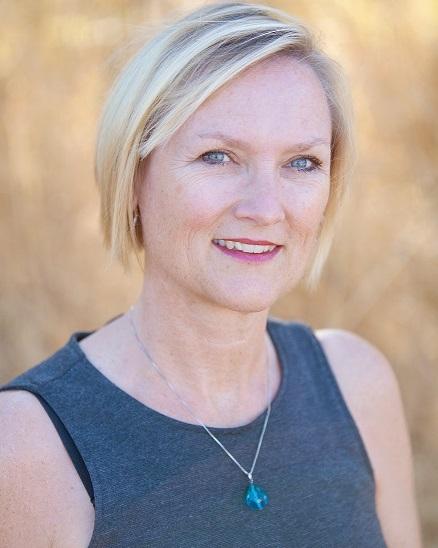 EXP REALTY
#301-1321 Blanshard St
Victoria
V8W 0B6

let's find your new home
Search for Real Estate in and around Oak Bay
Residential
Any
Single Family
Half Duplex
Townhouse
Condo/Apartment
Full Duplex
Triplex
Fourplex
Mobile
Modular
Lots/Acreage
Farm
Recreational
Commercial
Any
Building Only
Building & Land
Business & Leasehold
Business & Property
Business Only
Land Only
Multi-Family
Industrial
Min Price
Any Price
$25,000
$50,000
$75,000
$100,000
$125,000
$150,000
$175,000
$200,000
$250,000
$300,000
$350,000
$400,000
$450,000
$500,000
$550,000
$600,000
$650,000
$700,000
$750,000
$800,000
$850,000
$900,000
$950,000
$1,000,000
$1,250,000
$1,500,000
$1,750,000
$2,000,000
$2,500,000
$3,000,000
$4,000,000
$5,000,000
$6,000,000
Max Price
Any Price
$25,000
$50,000
$75,000
$100,000
$125,000
$150,000
$175,000
$200,000
$250,000
$300,000
$350,000
$400,000
$450,000
$500,000
$550,000
$600,000
$650,000
$700,000
$750,000
$800,000
$850,000
$900,000
$950,000
$1,000,000
$1,250,000
$1,500,000
$1,750,000
$2,000,000
$2,500,000
$3,000,000
$4,000,000
$5,000,000
$6,000,000
!SearchBar.min!
Any
200 Sqft
300 Sqft
400 Sqft
500 Sqft
600 Sqft
700 Sqft
800 Sqft
900 Sqft
1,000 Sqft
1,100 Sqft
1,200 Sqft
1,300 Sqft
1,400 Sqft
1,500 Sqft
1,600 Sqft
1,700 Sqft
1,800 Sqft
1,900 Sqft
2,000 Sqft
2,500 Sqft
3,000 Sqft
3,500 Sqft
4,000 Sqft
4,500 Sqft
5,000 Sqft
6,000 Sqft
!SearchBar.max!
200 Sqft
300 Sqft
400 Sqft
500 Sqft
600 Sqft
700 Sqft
800 Sqft
900 Sqft
1,000 Sqft
1,100 Sqft
1,200 Sqft
1,300 Sqft
1,400 Sqft
1,500 Sqft
1,600 Sqft
1,700 Sqft
1,800 Sqft
1,900 Sqft
2,000 Sqft
2,500 Sqft
3,000 Sqft
3,500 Sqft
4,000 Sqft
4,500 Sqft
5,000 Sqft
6,000 Sqft
BUYERS
Consulting a REALTOR®
REALTORS® are members of The Canadian Real Estate Association who subscribe to a Code of Ethics and Standards of Business Practice. Members of the Victoria Real Estate Board are members of both the British Columbia and Canadian Real Estate Associations.
The following is a list of services you can expect to receive from a REALTOR® when you buy a home:
A REALTOR® will fully explain the details of your working relationship (called "agency") so that you are clear as to when a REALTOR® is working for you or for the seller.
A REALTOR® has access to hundreds of current listings of homes for sale because of a co- operative system called the Multiple Listing Service® (MLS®).
A REALTOR® can provide you with a customized list of homes that best meet your needs -- size, style, features, location, proximity to schools, shopping, etc. - and then make arrangements for you to view those homes that appeal to you the most.
A REALTOR® will help you determine how big a home you can afford.
REALTORs® are familiar with the local lending market and can offer helpful advice.
A REALTOR® has no emotional ties to any type or style of home and can be objective in pointing out the merits of one home over another.
A REALTOR® will have information on zoning changes, taxes, utility costs and school and recreation services that could affect your decision to buy a home in a specific area.
A REALTOR® will assist you in negotiating the terms of your purchase, which can be a nerve- wracking process for someone who is not experienced in negotiating.
A REALTOR® will advise you of the legal process required in obtaining title and taking possession of your property; the costs associated with buying a home such as insurance, mortgage registration and legal fees will be explained in detail.
SELLERS
Selling Your Home - Why it Pays to Use a REALTOR®

Before selling your home, you will need a clear understanding of the legal issues and potential pitfalls. One wrong action could result in a lot of cost and frustration, which is why it is essential to have a REALTOR® working with you, as he or she will make the sale of your home a successful and satisfying experience.
Greater exposure
REALTORS® use the Multiple Listing Service® (MLS®) to give your home maximum exposure. MLS® is a computer-based system that relays valuable information about your home to hundreds of REALTORS® and potential homebuyers.
Setting a price
Setting a price for your home is an important but difficult process. Again, this is where the services of a REALTOR® prove invaluable. REALTORS® have the experience to help you understand how the market works and decide upon a realistic price that meets your goals. REALTORS® also pre-screen potential buyers to make sure only those who are serious and financially qualified view your home.
REALTORS® will also develop a marketing plan to help your property receive maximum exposure. This will likely include placing your home on the MLS® system and placing a "For Sale" sign on the front lawn. The plan will likely also include arranging open houses for other REALTORS® and potential buyers, and developing advertisements and feature sheets/mailers to market your home.
Once you have accepted an offer to buy your home, your REALTOR® will help ensure that all the proper paperwork is completed. He or she will also make sure that both parties meet the necessary conditions outlined in the agreement.
Why working with a REALTOR® makes sense
When you work with a REALTOR® you will likely get a better price for your home than if you try to sell it yourself. Apart from the financial benefits, however, there is an extra measure of comfort and security that comes from having a REALTOR® on your side. Remember that REALTORS® are governed by a code of ethics and standards of business practice. They have also been trained and licensed under the provincial Real Estate Services Act to assist in transactions involving real property. When it comes to buying or selling property, using a REALTOR® just makes sense.
Dear Potential Client,
Our company is a real estate investment and property management business. As you can imagine, we have met our fair share of realtors over the years and have had some particularly unsatisfactory dealings with some of them. However, out of the array of Realtors in the industry, there are very few that we can recommend as highly a we recommend Lisa Hyde-Lay to be your Realtor. We trusted her with the sale of our home and supporting us in the purchase of our new home. Here is why:
HONESTY- Buying and selling of any asset is a big undertaking that is highly stressful. A miscalculation in strategy can lead to delay or loss of sale, and more importantly loss of capital. Lisa provided us with a significant advantage in providing targeted sales advice on the residential market and how our property fits within it. She admitted when she didn't' know and sought advice from her team of experts to ensure the information she gave us was accurate. She was respectful in her dealings with all parties in a sales transaction and did not 'play games' or be deceitful to gain advantage. In fact, in our sale, she was commended by the other realtors involved on how well she handled a difficult situation and the transparency that she provided in her communications to all parties. It created a win-win solution for all involved.
DEDICATION- Lisa was always willing to come to look at new properties and provide whatever insights she could. After viewing a property she very promptly provided us with background research so we could decide whether to spend greater time on it or move on. She was always 'on call' and took calls at all times day or night to discuss issues or resolve problems - even on her days off.
COMMUNICATION- Lisa's communications with us were very clear and timely. Not once did we have to 'poke' her to see what the status was on a particular opportunity or to get a report on how a set of showings went. She was very proactive in keeping us informed.
MARKETING STRATEGY and MATERIALS- Lisa worked directly with us to develop a tailored marketing plan for our property. Her partnerships with great service providers yielded marketing materials that were all of exemplary quality. A large number of pictures were provided from which to select from - all meticulously staged and of magazine quality. They were so good that one party from Vancouver actually offered on the house without having ever seen it because they felt comfortable enough with the media provided.
NEGOTIATING SKILLS- As a business person with considerable experience, one could question why we would need the negotiating skills of a Realtor. Nothing could be further from the truth. When things go wrong, then you need to have the trusted team member with the professional relationships to manage them. Lisa was that person for us. Our sales deal collapsed subsequent to an unconditional offer being accepted. Lisa very skillfully negotiated with secondary offers and managed to conclude a new sales agreement that provided even greater benefits to us than the initial agreement we made with the first party. I believe life experience and business acumen is needed to be able to successfully execute this sort of recovery action. This is not something a more junior realtor is likely capable of.
We are particularly grateful to have the opportunity to have Lisa 'on our team' and would without hesitation recommend her to any client considering purchasing or selling their home.
***Ash and Monique Knightley (Victoria, BC)
.........................................................................................................................................................................................................

Lisa is a very conscientious and caring realtor who takes the time to listen to her clients' needs and wishes. She put many hours of research in order to hep us find what we were looking for. The market at the time was difficult as apartments are selling over the asking price and moving quickly. Due to Lisa's expertise we were able to put in a timely offer and be successful.

We were not the easiest of clients as we seemed to continually change our minds, but throughout all of this, Lisa was able to pull the correct information from all the "fluff" and had a very keen eye for what were the important aspects in our search.
Lisa is a highly motivated professional who enjoys her job, cares for her clients, and is very aware of how the market is performing.
We would highly recommend Lisa as a realtor for future clients and would definitely use her services again in the future.
***Albert and Christine (Nanaimo, BC)
.........................................................................................................................................................................................................
Lisa was a pleasure to work with. She is very dedicated to her work and she kept us very well informed at all times. She was quick to return and answer any phone calls or emails we sent. Any questions we had she answered clearly and professionally. We would be happy to highly recommend her services to anybody looking for a great realtor.
***George and Ute (Victoria, BC)
..........................................................................................................................................................................................................
What a lovely time it was working with Lisa. [We are from out of town and flew in for an intensive property search.] We accomplished the whole experience in 27 hours and I am still amazed that Lisa helped us find the perfect home so quickly in this hot market.
I would like to thank Lisa for her diligence, enthusiasm and attention to all the details. We will definitely be recommending Lisa to all our friends.
***Debbie and Thor (Michigan, USA)
..........................................................................................................................................................................................................
We'd like to acknowledge Lisa Hyde-Lay for the great service she gave us and our heartfelt thanks for a wonderful real estate experience.
We were visiting Victoria from Winnipeg and met Lisa to discuss our real estate options. After returning to Winnipeg, Lisa promptly followed up and worked closely with us to find a property that met our needs in less than a month.
Lisa really impressed us with her high level of contact over phone, email and video chat. She quickly replied to all of our questions. Being from out-of-town, we were especially impressed with her high level of detail in establishing a Dropbox account for us to view our signed paperwork and photos of the property and display unit. We especially loved her video of our future neighbourhood!
We felt Lisa really understood us and we'd highly recommend her to anyone looking for a great real estate experience in Victoria!
***Richard and John (Winnipeg, MB)
............................................................................................................................................................................................................
We had the pleasure of working with Lisa on a recent condo purchase. Friendly and patient, she gave us practical and frank advice as we worked our way through various offers and bids. She put in many hours of research and further provided lawyer and mortgage broker contacts. The entire experience was stress-free and enjoyable because of her high level of communication and easy-going and confident manner.
We highly recommend Lisa Hyde-Lay, you won't regret it.
***Ollie and Katherine (Victoria, BC)
TRUST * RELATIONSHIP * KNOWLEDGE & SKILL * EXEMPLARY SERVICE * SATISFACTION
Ahhh, Victoria. It is truly a city to take your breath away with its snow-capped mountain and ocean vistas. I have been fortunate to call Victoria home for nearly 40 years. I love the outdoors and regularly walk and hike the various neighbourhood paths and park trails, and cycle through our rural and urban neighbourhoods. I love how each municipality and neighbourhood has its own distinct character. I am grateful to reside on the West coast of Canada and appreciate its natural beauty every day.
People and positive relationships are what matter most in life and this is the fundamental foundation of both my personal life and my business. I value sincere relationships established through honest communication, kindness, integrity, and commitment. I strive to be someone with whom you look forward to doing business.
I understand the importance of maintaining in-depth knowledge of current real estate trends, inventory, marketing tools and continuous professional development. As a former Science and Math teacher at a local private school, education and communication are pillars. I will ensure you have access to all of the information you'll need to make the choices that are right for you. Your goals are my goals and I will listen to you with patience, care and empathy.
My commitment to my clients through excellent service allowed me to achieve The RLP President's Gold Award for sales in the top 6-10% for 2018. I am also a Certified Luxury Home Marketing Specialist™ (CLHMS) and have also earned the Million Dollar Guild™ (GUILD) recognition based on my knowledge, experience and expertise in the luxury market.
I am proud to work for eXp Realty which has established the highest ethical standards of service and is a global, cloud based brokerage offering innovation in technology and leadership in this industry. I work with a team of professionals in the community so you receive first-class service.
When not helping families with their real estate needs, I love to run and hike local trails, cycle, kayak and ski. I also enjoy gardening, reading, the local art and music scene in Victoria and traveling. I strive to appreciate all the goodness in my life and attempt to achieve balance by being present and passionate in my career, while reserving precious time for myself, husband and adult children.
I look forward to assisting you in your real estate endeavor.
TRUST * RELATIONSHIP * KNOWLEDGE & SKILL * EXEMPLARY SERVICE * SATISFACTION
!Home.view_full_search_screen!